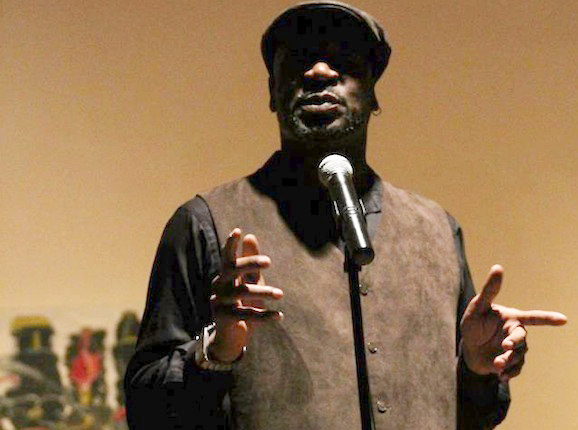 It is hard to imagine that the University of Miami, now praised for its student diversity, was ever segregated by race. While the thought of our orange-and-green spirit attributed to a "white-only" university is enough to make anyone cringe, the history of our school reflects that of the times. In the early days of the Civil Rights Movement, on January 31st 1961 to be exact, the Board of Trustees voted to allow admission to students of all races. Fifty-two years later, as a school, regardless of race, gender, and socio-economic class, we celebrate Black History Month together with pride.
February has been recognized as Black History Month at UM for over twenty years. Festivities commenced February 4th at the Wesley Art Gallery, where the United Black Students and Multicultural Student Affairs orchestrated opening ceremonies. The night was illuminated with optimism: it remembered a past blemished with prejudice but still conjured enthusiasm for the future.
The 115 attendees were sardined inside the gallery; each seat filled and in the back, students stood. The off-white walls were fittingly flecked with vibrant African paintings whose colorful brilliance outshone the brutality of an unspoken time.
The evening began with the slow and haunting voice of Senior Anthony Dorsey, singing the Black National Anthem. His words, "sing a song full of the faith that the dark past has taught us, sing a song full of the hope that the present has brought us," echoed powerfully through the room while a handful of students sang with him in quiet harmony.
A black and white montage of Martin Luther King Jr.'s speech, photo of a smiling Rosa Parks and a serious Malcolm X, paired with clips of racial discrimination protests, and tear-jerking hangings of young slaves were projected on a large film screen.
The spoken word performances by Lindsi Arrington, a junior, and Jalen Eutsey, a freshman, opened for featured guest and spoken word artist Taalam Acey. Wearing a scholarly beret and vest, Acey was as funny as he was provocative. His words carried weight and a lasting charm, he touched upon key topics: the importance of education, women and love, the role of a father, and overcoming discrimination now and in the past. "The system ain't broke, it was designed to work that way," Acey said in one of his poems. He joked, telling the audience he edited for obscenity.
The night culminated with S.T.O.R.M. Dance Troupe's modern dance, and in the background Mariah Forde sang á la Beyoncé, her voice strong and heavy, to Nina Simone's "Four Women."
On a campus that is only 8% black, non-Hispanic, second Vice-President of the United Black Students at UM, T'Keyah Gadson believes that celebrating Black History Month is crucial in remembering the past offenses in order to move forward. "Although we are a diverse campus, we do not have many students of African descent," Gadson said. "This is a time where can invite all UM students and faculty to celebrate our history and culture, as well as enlighten ourselves about the richness of Black people."
Keep an eye out for other big name performers at the Gospel Explosion at 7 p.m.,  February 13th, at the Rock. The Royal Heritage Ball, Friday, March 1st, will also feature a guest speaker and allow college students a splendid opportunity to not just give back to a local charity, but dress up in evening wear! Past Black Awareness Month events have included a fashion show, a speech by Princeton University Professor Cornel West, and a charity carnival for the Overtown Youth Center.
words_jess swanson. photo_ashley mcbride. 
Related